Web Development
Helping Small Businesses & Nonprofit Organizations Figure Out Those Interwebs!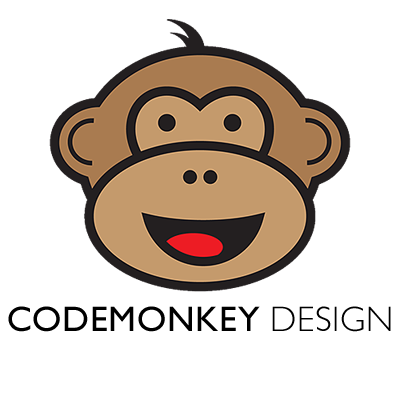 CodeMonkey Design specializes in developing attractive, powerful and easy to maintain websites and creating effective graphic design for
print.
CodeMonkey Design is a Columbus, Ohio based website and graphic design studio specializing in custom website design & development and the creation of effective advertising materials for small to mid-sized businesses and nonprofit organizations.
Services:
Custom Website Development & Programming
Custom Content Management Systems
Responsive Website Development
Graphic Design For Print
Content Creation & Editing
Multimedia Delivery
Corporate Identity Design
HTML Email Promotions
Domain Name Registration
Promotional Services
Ecommerce Development
Web Host Setup
Retail Packaging
Transform your business website and promotional materials into professional marketing tools. Today's customer demands intuitive, content-driven experiences through a wide variety of devices and platforms.
Please visit my business site at codemonkeydesign.com for more information!
Copyright ©2020 Marty Brasington. All Rights Reserved.